Can you make money on TikTok?
If you want to make money on TikTok, you need to be creative and have a lot of followers. You can earn through ad campaigns but you need to know the platform and how it works. Spend some time learning about the site and the culture behind it before you can start making money. There are hundreds of ways you can monetize on TikTok. This guide will give you the best tips on how to do so.
The first step in monetizing on TikTok is to be a creator and follow the guidelines. To become a brand ambassador, you have to meet the minimum requirements. You need to have 100,000 views in the last 30 days and be 18 years old. Another requirement is to be based in the US, UK, Germany, France, or Spain. Once you are approved, you need to produce great content to attract more followers.
One of the best ways to monetize on TikTok is through advertising. If you have the resources and skills, you can sell your own TikTok merchandise and make money. You can sell your videos on popular websites and on various platforms. If you want to make money on this social media site, you must create unique and entertaining content.
Bonus: How to increase your TikTok views and boost your profile
To really make money on TikTok, you need to significantly increase the number of video views you get on the platform. More views will translate into more followers and a higher engagement rate.
Along with the compulsory factor which is creating great content, here are other ways you can increase your TikTok views.
Add hashtags to your videos
Adding hashtags to your TikTok videos can help increase the visibility of your video. If you click on the Discover search tab, you will see a list of trending videos by hashtag.
For example, if you are creating a video for a viral challenge, you need to add the hashtag of the challenge to your video. When a TikTok user clicks on the hashtag link, your content would be one of the videos that show up. This will help increase the number of views you can get.
Tip: While it's great to add hashtags to your videos, avoid the generic ones. Look for specific hashtags in your niche so that your videos can easily stand out.
Collaborate with other users
You can reach out to other users to collaborate on videos. By collaborating with other users, you increase your audience reach. If you partner with an influencer who has a huge following, you can significantly increase the number of views your videos get
Post regularly
To increase the number of views your videos get and also your chances of getting to the 'For You' page, you should post videos regularly on the platform. A ton of videos are posted on the platform per minute. To avoid getting lost in a sea of content, you need to post videos regularly.
Use TikTok effects in your videos
Use TikTok effects to help your videos stand out from the crowd. Under the Effects tab, you will find a wide range of effects that you can add to your videos. The effects are split into Trending, New, Interactive, Animal, Beauty, Funny, Editing, and World categories.
Another effect I personally like is the green screen effect. This effect allows you to change the background of your videos. Use this effect to make your videos more entertaining.
Use TikTok Ads
Brands that want to use TikTok to reach their target customers should consider using TikTok ads to amplify their reach. TikTok offers different advertising types that you can check out. To help you get started, we have written this in-depth guide to TikTok Ads.
Video
20 Highest Paid TikTok Earners in 2020
Social media stars make a lot of money from posting selfies on Instagram. However, they also make money from their platforms, such as TikTok. Party Casino has compiled a list of the highest-earning TikTok stars in 2020. Figures show that as of April 2020, there are now 3.81 billion social media users worldwide. There are 76 percent of users globally reporting spending more time on their smartphones in recent weeks, while 47 percent shared that they have been spending longer on social media. This is according to the latest data from Hootsuite and We Are Social's April Global Statshot. The data also noted that 76% of users reported spending more. time on smartphones in recent. weeks…
Summary: How to Monetize TikTok in 2021
Learning how to get paid on TikTok isn't sophisticated or tricky.
The main thing to keep in mind is that you need amazing content that people love, and you need to work hard at continuously growing your following.
If you approach it with the right mindset, and you're willing to learn as you go and pay close attention to what's working and what isn't, you'll be making money before you know it.
To recap, here are 7 ways to start making money on TikTok:
Become a TikTok Influencer

Grow and Sell TikTok Accounts

Publish Sponsored Posts

Sell Your Own Products

Collect Donations

Become a TikTok Consultant

Start A TikTok Talent Management Agency
What steps have you taken to monetize your TikTok account? Let us know in the comments section below. 
Start selling online now with Shopify
Start your free trial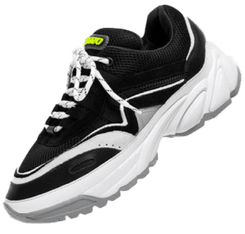 How to get followers on TikTok
The key to building a following on TikTok is to understand your target market and create content they want to watch.
You'll also need to post regularly and engage with your audience if you want to attract more followers.
Here are five quick tips that can help you to build your audience and get more views on TikTok:
use trending hashtags and recommended or trending songs – using tags and popular songs in your posts increases your chances of being seen on more people's 'For You Page'

jump on the latest trends – putting an interesting spin on a popular trend can increase your exposure. TikTok trends move quickly though, so make sure you're up to date

build relationships with other creators – cross-sharing content with other influencers can get your posts in front of a wider audience

get involved in TikTok challenges – starting your own TikTok challenge or creating a memorable version of an existing one can increase your reach

create quality, shareable content – good lighting and clear sound increase the appeal of your videos so people are more likely to share them
What is the best time to post on TikTok?
TikTok allows you to see when your audience is active, so try to base your posts around these times.
As with other social media platforms, some of the most effective times for posting content include mornings, evenings, and Sundays. Think about what times your audience are most likely to be on their phone and build your strategy around them.
Riyaz Afreen: $35,000/Post
Riyaz is the first of many Indian personalities stars to make the TikTok highest-paid list. He is mostly known for posting lip-syncing and duet videos for his 35 million-plus followers on TikTok. He also makes comedy videos and posts music videos on the popular site. He has more than 2.77 million followers and has over 975,000 engagements on the social networking site. His success in TikTok is a result of his success in India and ar…
How many followers do I need to get paid by TikTok? 
It is estimated that it's possible to earn 2 to 3 cents per 1,000 views. So, to win 30 euros, we will need our video to have more than one million views. Going viral is one of the ways you can reach that number. You can achieve this by doing an original hashtag challenge.
In September the platform launched The TikTok Creators Fund, for which they allocated a fund of 60 million euros for thousands of creators across Europe. The aim of this project is to reward TikTokers for their talent and creativity with money. The requirements to join are: be over 18 years old, have more than 10.000 followers,  have more than 10.000 views in the last 30 days and publish original content according to the TikTok community standards.
How do you get paid on TikTok? 10 strategies to follow
Making money on TikTok is attainable, but it takes strategy. You can't just create content and expect a magical direct deposit. To make money on TikTok, you have to work at growing your audience and earning sponsorships.
Not sure where to start? Here are our top strategies for making money on TikTok:
Find a niche for your videos
Making money on TikTok starts with choosing a niche. Your TikTok niche is essentially the corner of TikTok where you fit in best. It defines the theme of your content and who you are creating content for.
Choosing a niche will help you get more followers. When viewers see a video they like, they might visit your profile. If it's filled with content relevant to their interests (AKA elements of your niche), then they'll probably click the follow button to make sure they'll see your content again.
Choosing a niche narrows your target market. As a result, you'll face less competition. If your audience is filled with niche users, you'll likely have higher engagement rates on your content. It will also help you understand what resonates with your audience; if something doesn't fall into your niche and performs poorly, you know to pivot in future videos.
Higher engagement rates help you get more money from brand deals.
Lean on TikTok's Creator Marketplace
The TikTok Creator Marketplace is a collaboration platform that connects brands and creators on TikTok. Once you have 100,000 followers, you can apply to the TikTok Creator Marketplace and get the opportunity to connect with brands and sponsorship opportunities. You'll also get official support from TikTok on brand campaigns, access to collaboration tools, and pointers for how to create advertiser-friendly content.
When you join the TikTok Creator Marketplace, you create a profile where brands can see your analytics. Whenever a brand is interested in working with you, you'll get a notification with campaign details and a contract to sign. After that, you'll submit your video to make sure it meets the guidelines.
Land brand partnerships
Brand partnerships are a great way to make money on TikTok, and you can get them even if you aren't part of the TikTok Creator Marketplace.
The first step to getting brand partnerships on TikTok is building your following. Here are some ways to do that:
Define your niche
Interact with other TikTokers in your niche
Engage with your followers
Post on a consistent schedule– at least twice per day around the same times
Use trending music and hashtags
Check your analytics often
Try to include some brand-favorite content types in your posts. These include product reviews, hacks, how-tos, etc. You'll also want to build a presence on other platforms (especially Instagram). Having an audience across multiple platforms makes you more competitive.
Make sure brands can contact you easily by clicking on your TikTok profile. You'll want to link your other social media handles and include your business email address. Additionally, you can include a message to brands in your bio saying you are open to sponsorships. This message will take up space in your bio that could be used for keywords, though, so you might want to test both options for a month each and compare the analytics and opportunities you get during those two time periods.
Once you've got all this setup, you can start emailing brands in your niche. Say you're interested in a brand partnership and share an example of what you could do for them in the email.
When you start posting brand deals on TIkTok, make sure you use the branded content toggle. This shows your audience the post is sponsored. It's a way to build trust with your audience, as they know you are not trying to hide your sponsorship.
Try micro-influencing
You don't have to have oodles of followers to make money on TikTok. On TikTok, creators with 50,000-150,000 followers are considered micro-influencers. The term micro-influencers describes users with a smaller following who often specialize in a specific niche. TikTok influencers with less than 50,000 followers are considered nano-influencers.
Many brands actually prefer micro-influencers to bigger creators, as the rates are more budget-friendly and micro-influencer engagement rates tend to be higher.
To be a successful micro or nano influencer, focus on creating niche content and raising your engagement rate. Contact brands that align closely with your niche. Make sure to sell yourself in the email. Show brands why they should choose to work with you.
Stay in touch with followers
Engaging with your community is essential to growing your audience on TikTok. When you see another post in your niche, comment on it. Duet your followers to show that you care about them. Respond to comments to show that you appreciate the engagement, and make sure your comments have a personal touch. Create lasting relationships with your most loyal followers. All of these steps are crucial to creating the engaged, growing audience you need to make money on TikTok.
Don't just post ad content
This isn't a podcast or a long YouTube video. TikTok videos are short. You don't really have enough time to mention a product without it being the main focus of the post. Once you start getting brand deals often, choose your ideal ratio of branded content to regular content and stick with it. This might take a little trial and error. If you post a lot of brand deals in a given time period and your analytics take a dip, it might be time to sprinkle in more regular content.
Promote your own services and goods in a fun way
TikTok is a never-ending supply of ideas for promoting your goods and services in an entertaining way. See a new trend? Work your products into that trend. Share how-to videos, style guides, and storytimes that relate to what you are selling.
Go native
Your branded content doesn't have to look like an ad. As long as you fulfill the brand's expectations and disclose that the video is sponsored, you can include the products in your video however you want. Here's a great example of a non-sponsored TikTok that took the world by storm.
Ocean Spray's non-sponsored feature in the video led to lots of positive press and word of mouth, launching meme after meme. After all, brand awareness is an always-valuable marketing metric to follow.
Apply to TikTok's Creator Fund
The TikTok Creator Fund is TikTok's way of compensating creators for posting good content. To be eligible for the TikTok Creator Fund, you have to be a legal resident of the United States, 18 years or older, have over 10,000 authentic followers, at least 100,000 authentic video views in the 30 days prior to applying, and post original content that meets TikTok's community guidelines.
Compensation varies from creator to creator, depending on your video views, engagement, and whether or not your videos meet the community guidelines.
Make a press kit
Creating an influencer press kit will help you get brand deals. Think of a press kit as your TikTok resume, portfolio, and sales pitch combined. It shows brands why they should work with you and how they can contact you.
When creating your press kit, include the following:
An introduction to who you are and what your brand is all about
Links to your social media platforms
Your latest analytics
Engagement rates for your 10 most recent posts
A list of past brand partnership experiences, with links
Sponsorship formats you offer, along with your rates
Case studies on your most popular content
Sales records from campaigns, merch, and affiliate programs
esm² by Iconosquare
Every week, Emily interviews top brands, renowned influencers, and hidden agencies with one goal in mind: to understand what happens backstage of their social media strategies.Listen to esm2
Read about how other businesses, agencies and entrepreneurs were able to level up their social media game with the help of powerful analytics and expert strategies.Inspiration this way
Get your hands on our free, quarterly 2022 Social Media Calendar with over 250 trending dates, all preloaded and ready to use. Access for FREE
Need a hand using the multiple features Iconosquare has to offer? Wondering how you can use them to maximize your performance on social media? Check out our tutorials on YouTube.Best practices
Tags