Average Uber Driver Earnings
Full-Time Uber Driver Earnings
Employment sites like Indeed.com and Glassdoor.com estimated full-time Uber driver earnings. Indeed.com found that full-time Uber drivers earn $30,478 per year based on 119 salaries reported. Glassdoor.com reported a higher full-time wage of $36,169 per year based on 146 salaries reported. The sites did not specify if this was before or after accounting for expenses.
Uber Driver Hourly Earnings with Tips & Bonuses
Across all tiers of service, Uber drivers in 2020 earned an average of:
Net earnings: $16.95 per hour
Plus tips: $18.16 per hour
Plus Uber bonuses: $19.36 per hour
Uber bonuses increased significantly in 2020 compared to 2018. In 2018, drivers' pay with bonuses equaled just $14.73. Bonuses given because of the coronavirus can explain at least some of the difference.
Uber Driver Hourly Earnings by Service Level
Uber driver earnings vary depending on which service level they offer.
UberX: $18.97 per hour
Uber XL: $19.89 per hour
Uber Select: $17.21 per hour
The majority of Uber drivers only drive UberX. This tier pays drivers the lowest rates per mile and per minute, but since it's a popular tier, it's easy to find riders. Uber Select pays drivers more per mile and per minute, but since these trips cost a rider more, it's likely Uber Select drivers get fewer trips, leading to a lower hourly rate.
Highest Uber Driver Earnings by Area
Where you drive greatly affects how much you'll earn. Ridester found that drivers in the following areas earned the most on average:
New York City: $26.24 per hour
San Francisco: $22.30 per hour
Los Angeles: $21.91 per hour
New Jersey: $20.80 per hour
New York: $19.18 per hour
Uber Drivers in New York City earn so much more per hour because the city passed ride-hail regulations that created a pay floor and cut back on the number of drivers in the city. It required Uber to pay drivers at least a minimum wage, which was determined to be $17.22 net per hour or $27.86 per hour before expenses. Drivers who are logged into the app waiting for rides receive the minimum wage even if they do not have passengers.
Seattle established a similar law in September 2020 that requires Uber to pay drivers at least $16.39 per hour starting in 2021. This makes Seattle the second city to establish a floor wage for Uber drivers, so we can expect Seattle to become a high-earning area in 2021.
Lowest Uber Driver Earnings by Area
If you plan to start driving in one of these states, you might make less than expected:
Ohio: $16.98
North Carolina: $14.92
Oklahoma: $13.28
South Carolina: $12.90
Florida: $12.55
5. The Best Car To Drive For Uber
In addition to what we said about the Uber pay, you should know that Uber driver salary depends on the type of car driven. Working as an Uber driver with a luxury car will be paid differently than a normal car you see swarming the city streets on any given day.
The minimum fare you make for a XL goes up quicker compared to UberX. In addition with Uber XL you generally get a better quality of clients that tip better than UberX riders.
According to the U.S. News and World Report the list of the best cars for Uber and Lyft Drivers in 2020 includes:
Toyota Camry Hybrid version
Toyota Camry
Honda Civic
Honda Accord Hybrid version
Honda Accord
Mazda6
Ford Fusion
Honda Insight
Ford Fusion Hybrid version
Volkswagen Jetta
Subaru Legacy
Subaru Impreza
So, is Uber profitable for drivers? Even if you do not have the right car, by using our money gas saving tips and keeping a diligent track of your miles, you can boost your driving income.
Indeed as a rideshare driver, your biggest tax deductions will be the costs related to your car.
Video
Is Working on Uber Worth It?
Working on Uber is worth it if you want a flexible job that allows you to be your own boss. Uber driving does not require as much capital as other businesses. To drive for Uber, you do not need a university degree. Even if you don't own a car, you can hire one from Uber for as little as $250 per week. You can eventually buy a car if you have a steady source of income.
Where are the Best Locations to Drive for Uber in the United States?
Research shows that some states are far more profitable for Uber drivers. According to studies, here are the top states and worst states for Uber drivers to run their business.
The Best Cities for Uber Drivers
New York City, NY
Seattle, WA
Honolulu, HI
Long Island, NY
Westchester County, NY
The Worst Cities for Uber Drivers
San Antonio, TX
Buffalo, NY
Indianapolis, IN
Tulsa, OK
Tampa/St. Petersburg, FL
Comparing Uber driver earnings in 2019 to those in 2-018, we see that driver earnings continue to fall, mainly due to Uber cutting costs and rising competition in the industry of ridesharing from companies like Lyft.
In our research, we found that the only profitable state to operate in as an Uber driver is in New York. New York City is possibly the only U.S market where Uber drivers can make a full-time living from the app.
However, NYC recently imposed a ban on Uber drivers, due to the decline in the taxicab industry in the city, stating that Uber drivers are taking away jobs from cabbies that pay nearly a million dollars for a medallion.
However, a court recently ruled to freeze the ban for another year. One of the biggest supplemental incomes and Uber drivers can make is with in-ride advertising in the car. However, the New York courts recently ruled to ban advertising in Uber rides, further reducing driver's income.
The court date for the ruling on the driver ban is yet to arrive, and we think that the city will eventually ban ridesharing, removing the most profitable market for Uber drivers in the U.S.
About the Author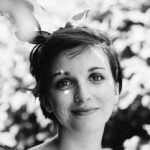 Emily Cahill is a writer with over three years of experience creating digital content. Previous to that, she worked as a freelancer in publishing while attending Trinity College for English/Rhetoric. She specializes in SEO-driven content that highlights the unique properties of a product or service while making them digitally "findable," particularly for the finance, geek culture, and lifestyle niches.
The Pros and Cons of Working on Uber
Like every other business model, working as an Uber driver has benefits and drawbacks. Weighing these pros and cons will help you decide whether a full-time job as an Uber driver is the best option for you.
"Career Karma entered my life when I needed it most and quickly helped me match with a bootcamp. Two months after graduating, I found my dream job that aligned with my values and goals in life!"
Venus, Software Engineer at Rockbot
Pros of Working on Uber
Flexibility to work when you want . Uber is one of the most flexible rideshare companies you will find today. All you have to do is change your status on the app to "Available", and you can begin accepting rides. When you want to rest or do something else, simply change your status to "Unavailable", and you will not receive rides. You can work flexible hours as long as you own the vehicle.
Get paid each time you drive . You do not need to wait till the end of the month or week to get paid for the rides you complete. Uber drivers are paid instantly, allowing you to drive people whenever you need money. Furthermore, the charges per ride rise significantly during peak hours, allowing you to earn even more.
Earn bonuses for putting in the work . Uber offers bonuses to drivers at intervals. These bonuses serve as incentives for drivers to work hard and reward those who put in a lot of hours.
You don't need to own a car . While most Uber drivers use cars, you don't always need a car to make money on Uber. For example, people can use motorcycles, bicycles, and even scooters to make money on Uber delivery services like the Uber Eats platform. You can also work for someone who owns a car and pay a set amount each week.
You can work anywhere. You can work as a driver as long as the Uber app is available in the city you are in. So, if you want to relocate, you don't have to worry about finding a new job. You're able to drive as long as your app is operational and you're driving the same registered vehicle.
Cons of Working on Uber
You have to pay double insurance. Uber is not responsible for providing drivers with rideshare insurance premiums. However, they make it mandatory and deduct it automatically from your hourly income. This means you'll have to pay your regular car insurance as well as rideshare insurance every month, regardless of how much you make.
The cost of doing business is on you. Whether you are the car owner or you are leasing the vehicle, you will have to pay for maintenance costs, repair costs, income tax, sales tax, and the cost of gas. Individual drivers cover the entire operational cost that comes from working with Uber. This may significantly affect the total amount you make monthly and make it difficult to work with a budget.
Driving for Uber doesn't mean you are an Uber employee. Using the Uber app to make money doesn't mean you are an Uber employee. You will be an independent contractor. As a result, you should not expect to receive the traditional benefits that come with working for Uber as a part-time or full-time employee. If you want to enjoy these privileges, you will need to learn how to become a software engineer or an Uber data scientist or
There are no clear-cut terms. Uber has different terms and conditions in different countries, and they are not always favorable. For example, the terms in the United States are completely different and more favorable than the terms for drivers in developing countries like Nigeria. A typical example is the difference in hourly income and subsequently annual earnings.
It is not as flexible as you would expect. While you have a high degree of flexibility when you're working as an Uber driver, you are obligated to accept almost every ride you get. It makes no difference if you are uncomfortable with the rider or if you are unsure about getting to the destination. Uber will ban you from driving if you reject rides you aren't comfortable taking.
What are Some Common Expenses for Uber Drivers?
Vehicle Maintenance
When you drive for your job, you drive more miles than you otherwise would. You'll need to change the oil, other fluids, and tires more frequently.
Car Payment
If you don't already own your car outright, you will need to continue making lease or car loan payments. According to Experian, the average monthly payment for a new car loan is $568. The average monthly payment for a used car loan is $397.
Car Insurance
Uber drivers need to maintain comprehensive and collision coverage on their personal auto insurance. According to data from the National Association of Insurance Commissioners, collision coverage costs $363 per year on average, and comprehensive insurance costs $160 per year on average.
Uber has additional insurance coverage that protects your car should you get into an accident while on the clock. However, drivers must pay a $1,000 deductible before the coverage kicks in. Uber also has third-party liability insurance and uninsured/underinsured motorist bodily injury insurance for drivers. Learn more about Uber and insurance here.
Gas
Gas prices vary significantly, depending on where you live. Uber drivers must pay for the gas used to operate their Uber business. You can claim gas using the standard mileage deduction or by tracking actual gas expenses and deducting an exact figure for gas.
In-Car Amenities
Some Uber drivers choose to offer riders in-car amenities like mints, phone chargers to use, water bottles, tissues, hand sanitizer, etc. Amenities aren't required, but some drivers claim amenities help boost their ratings.
You can claim in-car amenities as a business expense outside of the standard mileage deduction.
Instant Pay Fee
Uber pays drivers weekly, but if you want your earnings faster than that, you will need to sign up for Uber Instant Pay. With Instant Pay, drivers can withdraw their earnings using a debit card for $0.50 per transaction. To avoid the fee, drivers can open an Uber debit account through GoBank.
Not every bank processes withdrawals immediately, so although it's called Instant Pay, it could still take a day or two until the money appears in your account.
Health Insurance
Currently, driving full-time for Uber doesn't mean you get benefits like health insurance. Uber drivers need to secure their own health insurance if they don't already have health insurance through a family member, partner, or employer.
This might change in the future. In the Spring of 2020, Uber announced plans to establish a health insurance policy for drivers. Uber would reportedly pay for health benefits on a sliding scale based on hours worked.
Other Benefits
Uber doesn't give drivers matching contributions to a retirement plan, life insurance, dental insurance, vision insurance, or other benefits. If you want these benefits, you will need to purchase them for yourself as an independent contractor.
Job openings matching Driver in Uber
Uber Driver Percentile Pay by Location
The following data shows the percentile distributions of Uber driver earnings in several different locations. Note that median earnings appear in the 50% column.
| Location | 10% | 25% | 50% | 75% | 90% |
| --- | --- | --- | --- | --- | --- |
| Connecticut | $26,793 | $32,802 | $39,402 | $48,102 | $56,023 |
| New York City | $29,665 | $36,702 | $44,102 | $53,902 | $62,824 |
| Kentucky | $22,712 | $27,902 | $33,602 | $40,902 | $47,548 |
| San Francisco | $30,001 | $38,102 | $45,902 | $56,002 | $65,198 |
| Wyoming | $22,603 | $27,702 | $33,302 | $40,602 | $47,248 |
How much should you be earning?
Tell us about you and get an estimated calculation of how much you should be earning and insight into your career options.
Get started
The Advantages of Being an Uber Driver
As an Uber driver, you don't answer to a boss, and you get to work whenever you want. If you don't feel like working today, then don't turn on your app. You can even travel to other city's and then turn on your app there if you need to make a few extra bucks while on vacation or visiting a friend.
However, if you're a young hustler looking to earn extra cash as a side hustle, then driving for Uber is an excellent way to boost your income, and save enough money to start a real business.
Start Driving With Uber Ride Share
For most side hustlers, Uber is worth it. But alternatives to driving with Uber are on the rise. Finally how much is Uber worth depends from your ability to be a successful driver.
Your earnings are a result of smart work and strategies to save money.
How Uber Commission and Fees Work
It's not that difficult to understand the way Uber fees and commissions work.
For instance, when it comes to fees, the passengers are the ones who have to pay a booking fee, as well as per minute and mile fee for their ride. After the ride, you as a driver would be paid the majority of the fare you made. And you only get "the majority" and not all of it because Uber is going to get their cut, respectively the "Service Fee".
More than 25%
The amount that Uber says it charges their drivers is 25%, but it actually takes a little more than that from their earnings. This is all due to the fact that some additional fees are taken by rideshare companies, resulting in a higher percentage for the cut.
In the past, Uber drivers had to drive around 2.36 miles to make $10 before fees, but nowadays, the prices were lowered by Uber. As a result, a driver will have to drive 4.71 miles to make the same amount of cash.
Fees
Also, there is the booking fee and a safe rides fee for every Uber ride, which is between $1 and $3. These fees vary by city, but the driver cannot actually see these in their bank account, as this goes directly to Uber.
So, the commission taken by Uber is higher if the ride fare is lower, meaning the rideshare drivers would make less. So, in the end, even if Uber claims to take 25% of its drivers, it will actually take up to 42.75%. If you are doing short rides, then it won't be too profitable for you.
>> Read More: Loans for Uber Drivers
Frequently Asked Questions
Here are a few questions people ask about driving for Uber.
Is Uber meant to replace a full time job, or supplement income as a side hustle? It's fair to say that, for most Uber drivers, a job with Uber has to be a supplement to a salary they earn elsewhere. There simply isn't enough consistency for the typical Uber driver to make enough money to sustain themselves with Uber alone. So, many Uber drivers are only part-time drivers.
But, drivers who operate full-time in a dense urban area, and optimize their trips by supplementing their time behind the wheel by providing other Uber services can certainly earn a respectable income.
At that point, they are working a full-time job but don't receive the benefits that other full-time workers enjoy.
For instance, you will not receive any paid time-off or sick leave working for Uber.
How much Uber drivers make by using the platform is up to them, but the ancillary benefits of full-time employment are not attainable as an Uber driver, as you are not an employee of Uber.
How long does it take to make 100 Uber trips? That depends on how buys your operating area is and how much you are working. If you are operating in a densely populated urban area, it's quite possible you could complete 100 trips in a week to ten days, depending on the number of hours you work. But, if you are in a more rural setting, with longer rides for each trip, or you don't work many hours consistently, it will take much longer to complete 100 trips.
Can you make $1,000 in a week with Uber? You can. But, you might be the exception to the rule. Most Uber drivers do not make that kind of money. But, by keeping in mind Uber's payment structure, targeting times where your trips are eligible for surge pricing, and providing quality service that earns tips from your passengers, you can drive your earnings higher.
There are a great many factors that can make it easier (or harder) for full-time drivers to earn money with Uber.
It's up to you to tailor your efforts to maximize your wages.
How Much Do Uber and Lyft Make From Drivers?
At the time of writing Uber takes 30% of each fare for its operational costs. Lyft's platform fee varies but is typically around 20% plus sales tax.
The numbers we presented above include these platform fees. What they do not reflect is the possibility, in fact, the overwhelming likelihood, that those fees will increase.
Uber, Lyft and other ridesharing companies hemorrhage money. According to an article published in New York Magazine:
No ultimately successful major technology company has been as deeply unprofitable for anywhere remotely as long as Uber has been. After nine years, Uber isn't within hailing distance of making money and continues to bleed more red ink than any start-up in history… Across all its businesses, Uber was providing services at only roughly 74 percent of their cost in its last quarter. Uber was selling its services at only roughly 64 percent of their cost in 2017, with a GAAP profit margin of negative 57 percent.
Uber has lost money every year since its founding because it undercharges customers. When accounting for the full costs of its infrastructure, salaries and other overhead, the company spends more per ride than it makes. This has allowed it to kick the stuffing out of legacy taxi companies which, lacking generous venture capitalists, have to operate at a profit.
It also means, however, that sooner or later the money will have to come from somewhere. There is a very good chance that it will come from the drivers in terms of higher app fees. For Uber drivers, the number right now is 30%. They would be wise to expect that to change.
They should also realize that this is true for every competitive rideshare app on the market.
Tags